In this build, we did a lot of work on the content that was already in the game. 
At the very beginning, you will notice an update of Bucher's sex scene with his girlfriend. Now the scene itself is animated 2.5D and you can control it. By moving your finger or mouse across the screen, you can set the pace, and by touching different parts of the body, add actions, for example, slap a girl on the ass. 
Turn-based location boss fights have received a new Crushing blow mechanic. In addition to increased damage, they will show frames that are unique for each character and set of items. 
Sandbox mechanics have been added. In this mode, after the end of the storyline events, you can go out into the world to re-visit the places where you have already been, chat with the NPCs and find new quests. This mode will expand gradually, and locations will be added or disabled as testing progresses.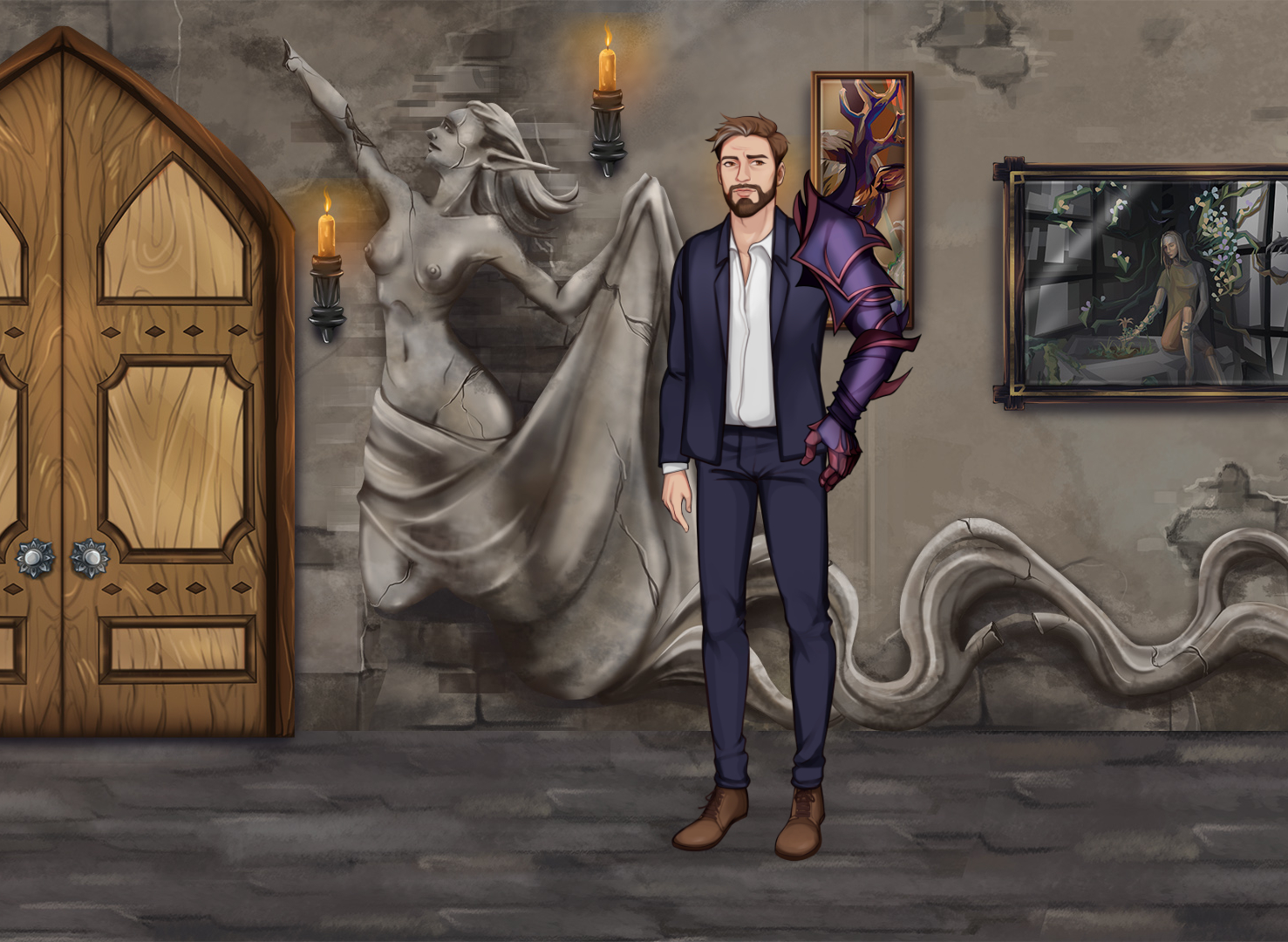 The entire Academy received a new detailed drawing. But it will be possible to walk through it only in sandbox mode for now. 
The game has received a lot of optimization and should now work better on different devices. Significantly more save checkpoints have also been added. 
Some events have been expanded, new animations have been added. A hint system has appeared. Added new translations of the game. 
This game is multilingual: EN/IT/PL/TR/RU. If you want to help make translations or edit the text, click here.
If you like this game, support its development, join our club and receive additional rewards 🙂
Mageroyal Academy v 0.12 (Windows, Android)
The full list of changes and download links are available at game's page.