You probably noticed that there have been no updates for Red Pill for a long time. Some players asked if there would be a continuation and what happened with the project. And today I can show you a small part of what has been done.
The game received a new drawing. You can see an example in the following screenshot: on the left is the hero from the first version of the game, in the center, the one that is now available in the public version, and on the right – a new updated game.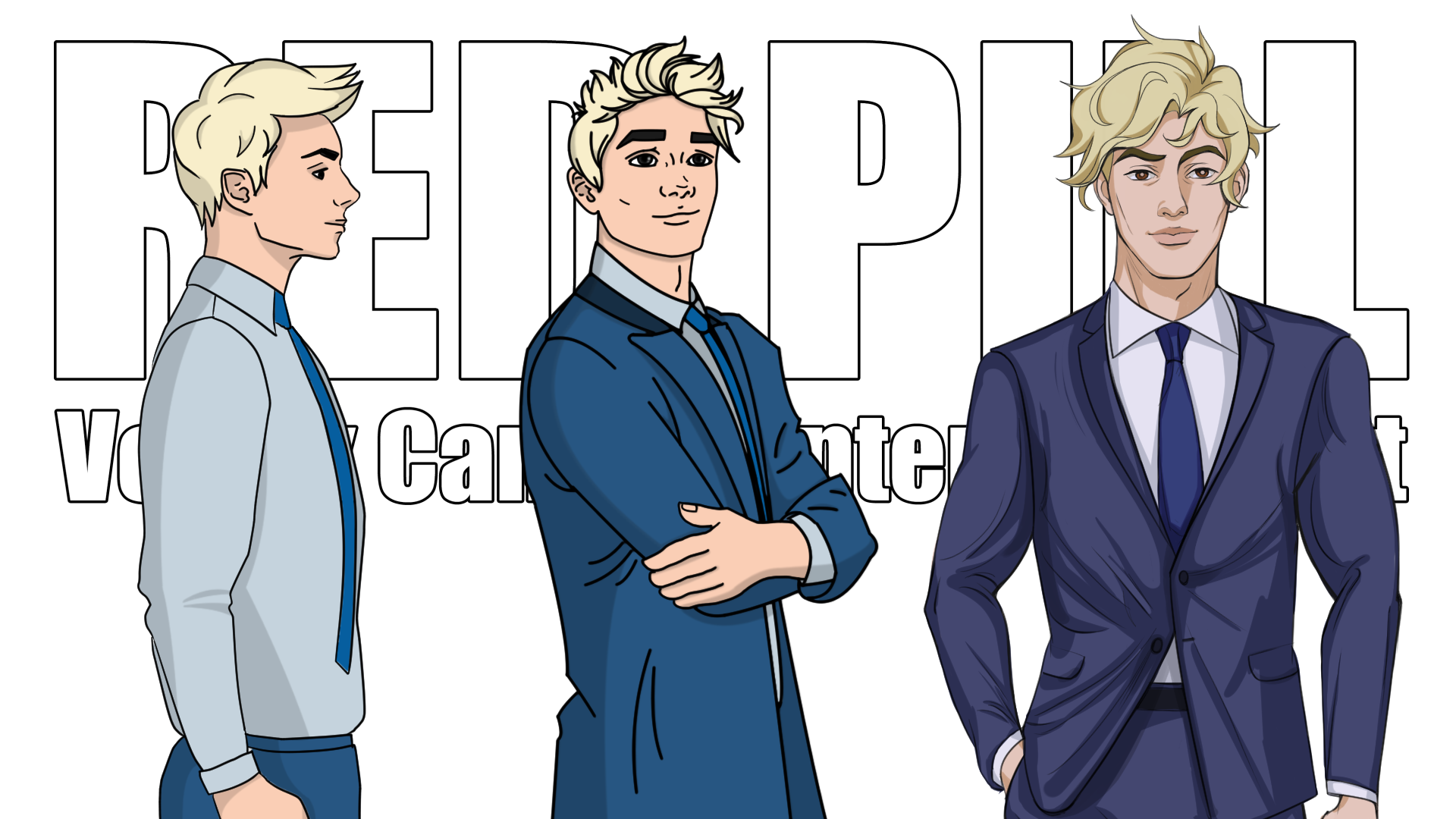 Except drawings, all the characters also received skeletal animation, which will allow to create nice and dynamic events, including sex scenes.
The plot is also updated – key events will develop much faster, and game locations will be available at the beginning of the game.
The new version of the game is currently available only in the Private Club section on the website. In it you will find an updated entry into the game. After that, the game will switch to normal mode so that you can go through the previously plot.
If you are not a Private Club member, you can still play the previous build. After all, this game will continue the events of Last Man 😉
This game is multilingual: EN/RU. If you want to help make translations or edit the text, click here.
If you like this game, support its development, join our club and receive additional rewards 🙂
Build 0.18 (PC)
The full list of changes and download links are available at game's page.