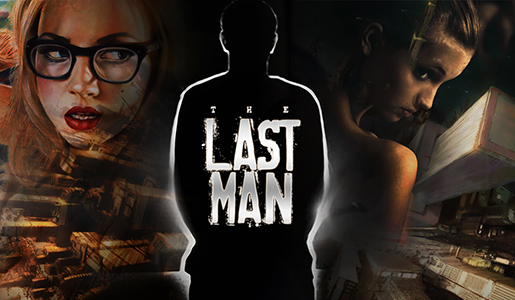 Last Man 1.18 Beta

В этом обновлении мы заканчиваем с событиями 7-ой главы игры. Она была большая и насыщенная событиями, с множеством девушек и интересных механик. Но и на следующую главу, я уже придумал много интересного.
Итак, сегодня у нас новая небольшая встреча с Верой, много мелких доработок, и исправлений багов.
Я продолжил работу над механикой «голода». Теперь, когда герой голодный, на экране будет показываться иконка. И если вы ничего не поедите, то герой будет намного быстрей уставать. Если вы едите, или вас кормят девушки, но иконка не пропадает, сообщите об этом через багтрекер.
Я так же обновил меню выхода из игры. Там появились две новых опции. Можно сбросить прогресс вашей Базы. Вы потеряете всех девушек и оборудование, и сможете начать ее прокачку с нуля.
Вторая кнопка удалит все сохранения, но оставит прогресс Базы. Вы сможете начать игру сначала, но дойдя до базы, получите своих прокачанных девушек.
Так же я обновил все переводы игры.
Если вы хотите помочь сделать переводы или отредактировать тексты, пройдите по этой ссылке.
Если вам нравится игра, поддержите ее разработку, присоединяйтесь к нашему клубу 🙂
[su_note note_color="#efefe9″ radius="10″]Публичная версия 1.13 (PC)
Ссылка для скачивания и список изменений доступны на странице игры.
[/su_note]
[su_note note_color="#efefe9″ radius="10″]Клубная версия 1.18 (PC и Android/iOS/Mac OS)
Ссылка для скачивания и список изменений доступны в Private Club.
А также:
– Клубные бонусы
– Android версия игры
– iOS/Mac версия игры
– 100% прохождение
Информация о клубе
[/su_note]
---
---
---
In this update, we have end up with the events of the 7th chapter of the game. It was big and eventful adventure, with lots of girls and interesting mechanic. But in the next chapter, I came up with a lot of interesting.
So today we have a new meeting with the Vera, a lot of small improvements and bug fixes.
I continued to work on the mechanics of "hunger". Now, when the hero hungry, the screen will display the icon. And if you do not eat anything, the hero will get tired much faster. If you eat or girls will feed you, but the icon doesn't disappear, report it via the bug tracker.
I also updated the menu of exit from the game. There are two new options. You can reset the progress of your Base. You will lose all the girls and equipment, and be able to start upgrading it from the beginning.
The second button removes all saves, but will leave the Base progress. You can start the game from the beginning, but when reaching the Base, you get your upgraded girls.
I also updated all translations of the games.
If you want to help make translations or edit the text, click here.
If you like this game, support its development, join our club 🙂
[su_note note_color="#efefe9″ radius="10″]Public build 1.13 (PC)
The full list of changes and download links are available at game's page.
[/su_note]
[su_note note_color="#efefe9″ radius="10″]Private Club build 1.18 (PC and Android/iOS/Mac OS)
The full list of changes and download links are available in Private Club.
Also:
– Club rewards
– Android version
– iOS/Mac version
– 100% Walkthrough
More info about club
[/su_note]