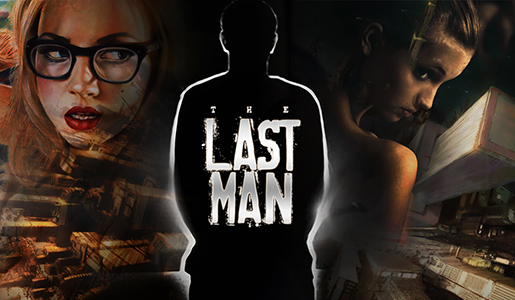 Last Man 1.20 Beta (UPDATED: 1.20.1)

В новой версии игры добавлена новая локация во втором городе для исследования. Она появляется в 8-ой главе. Там вы сможете найти лом и другие полезные вещи. А также найти автомобиль, который смогут использовать девушки с вашей Базы. Сам авто появится на Базе в следующем билде, я еще не успел обновить ее код.
Исправления коснулись и подвала Алины. Теперь дверь там остается взломанной, и я значительно упростил загадку для пароля.
Я начал работу над улучшением карты городов. Это займет несколько билдов, но в результате она сможет показывать, где вас ждут новые квесты, а где вы все выполнили. Это будет намного наглядней и понятней для продвижения по сюжету.
В меню игры добавил кнопку для разворота на весь экран.
Так же я исправил зависание при старте новой игры и уменьшил потребление оперативки, это положительно скажется на работе на мобильных устройствах.
Если вы хотите помочь сделать переводы или отредактировать тексты, пройдите по этой ссылке.
Если вам нравится игра, поддержите ее разработку, присоединяйтесь к нашему клубу 🙂
[su_note note_color="#efefe9″ radius="10″]Публичная версия 1.17.1 (PC)
Ссылка для скачивания и список изменений доступны на странице игры.
[/su_note]
[su_note note_color="#efefe9″ radius="10″]Клубная версия 1.20 (PC и Android/iOS/Mac OS)
Ссылка для скачивания и список изменений доступны в Private Club.
А также:
– Клубные бонусы
– Android версия игры
– iOS/Mac версия игры
– 100% прохождение
Информация о клубе
[/su_note]
---
---
---
In new version of the game added a new location in the second city to explore. It appears in chapter 8. There you can find a crowbar and other useful things. And also you'll find a car that girls from your Base will be able to use. Cars will be at the Base in the next build, I had not time to update its code.
Corrections were made and Alina basement. Now the door stay broken, and I greatly simplified the puzzle for a password.
I started to work on improving the city map. It will take a few builds, but in the end it will be able to show where new quests waiting for you, and where you are finished. It will be more clear and more understandable to advance the plot.
In the game menu added a button to turn on/off the fullscreen.
Also I corrected the crash at the start of a new game and reduced the consumption of RAM, it will positively affect the work on mobile devices.
If you want to help make translations or edit the text, click here.
If you like this game, support its development, join our club 🙂
[su_note note_color="#efefe9″ radius="10″]Public build 1.17.1 (PC)
The full list of changes and download links are available at game's page.
[/su_note]
[su_note note_color="#efefe9″ radius="10″]Private Club build 1.20 (PC and Android/iOS/Mac OS)
The full list of changes and download links are available in Private Club.
Also:
– Club rewards
– Android version
– iOS/Mac version
– 100% Walkthrough
More info about club
[/su_note]