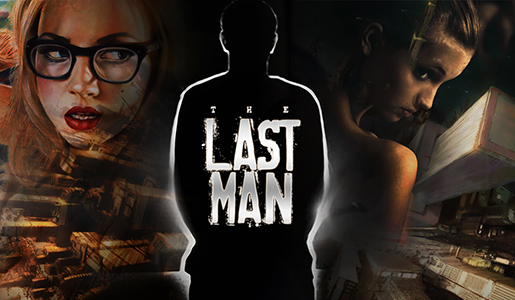 Last Man Club 1.28 and Public 1.26.1

Сегодня у нас обновление публичной и клубной версии игры.
Начнем с публичной версии, она обновилась до 1.26.1. Добавлены новые локации и сюжетные сцены, флешбеки из прошлой жизни героя. Изменены требования к попаданию на некоторые локации, и теперь если вы что-то упустили, то сможете наверстать упущенное позже. Увеличено количество доступных игровых дней. Обновилась и карта городов, теперь она более понятная и подсказывает куда можно пойти еще. Так же было много доработок в интерфейсе, оптимизация загрузки локаций, и исправления багов.
Для пользователей клуба стала доступна версия 1.28. Добавился еще один новый флешбек с Катей. На этот раз я добавил немножко больше интерактивности в него, и часть сцены проходит без кнопок и ваш контакт с Катей пройдет, так сказать, на ощупь 🙂
В добыче за выполнение миссий на Базе героя теперь могут попадаться книги для прокачки способностей героя.
Большое обновление досталось и картам городов, тексты больше не вылазят за края иконок, не накладываются друг на друга. Исправлены некоторые баги.
По большим просьбам, попасть к Оле на дачу теперь можно будет и после возвращения в первый город. Так что если вы упустили ее в начале игры, то сможете ее увидеть. Побочный эффект, что если вы у нее все же были, то в некоторых случаях игра может предложить вам ее увидеть еще раз, но я думаю эта сцена того стоит 🙂
Если вы хотите помочь сделать переводы или отредактировать тексты, пройдите по этой ссылке.
Если вам нравится игра, поддержите ее разработку, присоединяйтесь к нашему клубу 🙂
[su_note note_color="#efefe9″ radius="10″]Публичная версия 1.26.1 (PC)
Ссылка для скачивания и список изменений доступны на странице игры.
[/su_note]
[su_note note_color="#efefe9″ radius="10″]Клубная версия 1.28 (PC и Android/iOS/Mac OS)
Ссылка для скачивания и список изменений доступны в Private Club.
А также:
– Клубные бонусы
– Android версия игры
– iOS/Mac версия игры
– 100% прохождение
Информация о клубе
[/su_note]
---
---
---
Today we have the updates for the public and the club versions of the game.
Let's start with the public version, it is updated to 1.26.1 version. Added new locations and story scenes, flashbacks to the past life of the hero. The requirements for getting to some of the locations was changed, and now if you missed something, you can catch up later. Increased the number of available game days. Map and cities were updated and now it is more understandable and suggests you where you can go further. It was also a lot of improvements in the interface, optimization of loading locations, and bug fixes.
For members of the club 1.28 version is now available. Add another new flashback with Kate. This time I added a little more interactivity into it, and part of the scene passes without buttons and your contact with Kate will be, like, by touch 🙂
In reward of completing the missions at the hero's Base now, you can find books for leveling skills of the hero.
Big update got city maps, texts no longer climbs over the edge of the icons, do not overlap each other. Fixed some bugs.
By great demands, now you can come to Olya's countryside house after returning to the first town too. So, if you missed her at the beginning of the game, you will be able to see her later. A side effect is that if you have were there, then the game can offer it to see her again, but I think this scene is worth it 🙂
If you want to help make translations or edit the text, click here.
If you like this game, support its development, join our club 🙂
[su_note note_color="#efefe9″ radius="10″]Public build 1.26.1 (PC)
The full list of changes and download links are available at game's page.
[/su_note]
[su_note note_color="#efefe9″ radius="10″]Private Club build 1.28 (PC and Android/iOS/Mac OS)
The full list of changes and download links are available in Private Club.
Also:
– Club rewards
– Android version
– iOS/Mac version
– 100% Walkthrough
More info about club
[/su_note]