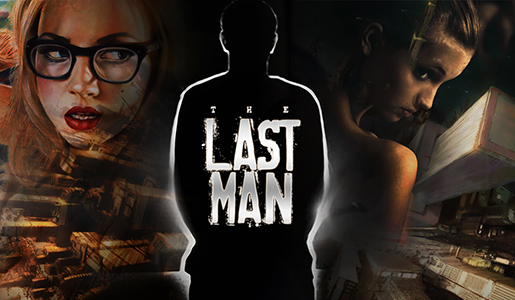 Last Man Public 1.22.1 and Club 1.24

Сегодня у нас обновление клубной и публичной версии. Начнем с публичной 1.22.1.
По сравнению с прошлой версией тут есть и новые сцены, и улучшение многих игровых механик. Вы увидите сцены с новыми девушками, а также и с Верой, Оксаной, флешбеки из прошлой жизни нашего героя с Катей. Обновлена и улучшена карта городов, улучшена механика голода, добавлены новые опции в меню игры. Исправлено множество багов.
Для клуба вышла более новая версия 1.24.
В ней вы найдете новую локацию «Клуб», которую мы сможет развивать в ближайших обновлениях. С ней вас познакомит новая девушка Лина. Ждите смс от нее.
Так же я обновил все миссии на Базе героя. Они теперь все дают опыт и деньги. И чем миссия сложней, тем больше награды вы получите.
Чтоб облегчить доступ к новым событиям игра увеличена еще на 8 игровых дней. Вы можете загружать сохранение в любом из 62 дней.
К сожалению, на сайте с переводами сейчас баг, строки текста сдвинулись и не совпадают. Попрошу вас пока не вносить изменения. Когда администрация решит проблему, я сообщу.
Если вам нравится игра, поддержите ее разработку, присоединяйтесь к нашему клубу 🙂
[su_note note_color="#efefe9″ radius="10″]Публичная версия 1.22.1 (PC)
Ссылка для скачивания и список изменений доступны на странице игры.
[/su_note]
[su_note note_color="#efefe9″ radius="10″]Клубная версия 1.24 (PC и Android/iOS/Mac OS)
Ссылка для скачивания и список изменений доступны в Private Club.
А также:
– Клубные бонусы
– Android версия игры
– iOS/Mac версия игры
– 100% прохождение
Информация о клубе
[/su_note]
---
---
---
Today we have updates for the club and the public version. Let's start with the public version of the game – 1.22.1.
Compared with the previous version, there is a new scene, and improving of many game mechanics. You'll see a scenes with new girls, and also with Vera, Oksana, flashbacks of the past life of our hero with Kate. Updated and improved city map, improved mechanics of hunger, new options added to the game menu. Fixed many bugs.
For the club we got a newer version 1.24.
In it you will find a new location "Club", which we will develop in the next updates. You will meet a new girl Lina, who want to start all this business with "Club". Wait for SMS from her.
I also updated all the missions at the Base of the hero. They are all give experience and money now. The more difficult mission give more rewards.
To facilitate access to new game events I increased game by 8 game days. You can download any of the savings in any of 62 days.
Unfortunately, in the website with translations there is bug now – text lines moved and do not match. I will ask you not to make changes there. When the administration will solve the problem, I'll let you know.
If you like this game, support its development, join our club 🙂
[su_note note_color="#efefe9″ radius="10″]Public build 1.22.1 (PC)
The full list of changes and download links are available at game's page.
[/su_note]
[su_note note_color="#efefe9″ radius="10″]Private Club build 1.24 (PC and Android/iOS/Mac OS)
The full list of changes and download links are available in Private Club.
Also:
– Club rewards
– Android version
– iOS/Mac version
– 100% Walkthrough
More info about club
[/su_note]