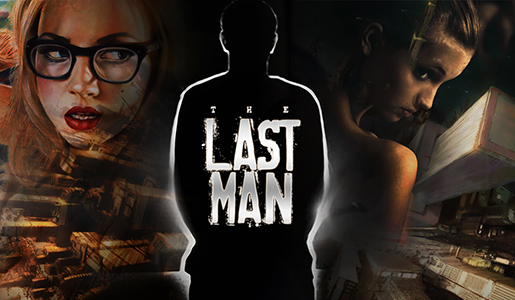 Last Man Public 1.31.1 and Club 1.33
Today we have updated the club and the public versions of the game. Let's start with the public version – it is updated to version 1.31.1.
Compared to the last public version we have new flashbacks from the past of our hero, you will learn more about his life before the epidemic. New dates with Vera – there is a number of new meetings and the possibility to spend the night at her house, so it's a good reason not to sleep in a tent.
The club has built and opened, go visit the first party. A new meeting with Masha and Oksana.
The new mechanics of sex with girls – sex-meter has added. Now, new scenes and positions will appear after the hero become more excited – which will show sex-meter.
Now you can get to the Olya's countryside later if you did not have time before escape from the first city.
Updated and modified city maps.
For the club there is a new version of the game has become available – 1.33.
It adds a new scene with Oksana, because you promised to visit her too. Now meeting of Masha and Oksana near the river, as well as meetings with them are united in a one event, so if you promise them to come the next day and cheat, then… they will recall it. Some people will have to replay the scene starting with a meeting on the river, to whole event completely worked.
Another new feature is invading to your Base. In the cities still preserved other armed groups, and they want to take away your property. Girls that do not participate in missions at the time of invading will try to defend your Base. In the next update, you can also install additional protection, to strengthen the base and add traps. All these parameters will affect on battle results.
And a little spoiler about future – soon you'll be able to attack another bases too, and thay will not be randomly generated – you will attack real users, other players of the Last Man. So, I give you advice to start pump your girls and bases 🙂
I also fixed some bugs with the loading of locations and crash at the start of the game.
If you want to help make translations or edit the text, click here.
If you like this game, support its development, join our club and receive additional rewards 🙂
[su_note note_color="#efefe9″ radius="10″]Public build 1.31.1 (PC)
The full list of changes and download links are available at game's page.
[/su_note]
[su_note note_color="#efefe9″ radius="10″]Private Club build 1.33 (PC and Android/iOS/Mac OS)
The full list of changes and download links are available in Private Club.
Also:
– Club rewards
– Android version
– iOS/Mac version
– 100% Walkthrough
More info about club
[/su_note]
---
---
---
Сегодня у нас обновление клубной и публичной версии игры. Начнем с публичной, она обновилась до версии 1.31.1.
По сравнению с прошлой публичной версией добавлены новые флешбеки из прошлого героя, вы узнаете больше про его жизнь до эпидемии. Продолжилось знакомство с Верой, появилось несколько новых свиданий, и даже возможность ночевать у нее, чтоб не спать в шалаше.
Клуб достроен и открыт, заходите на первую вечеринку. Новая встреча с Машей и Оксаной.
Новая механика секса с девушками, добавлен секс-метр. Теперь новые сцены и позиции будут появляться по мене набора возбуждения героя.
Попасть к Оле на дачу теперь можно позже, если вы не успели ранее, до побега из первого города.
Обновлены и доработаны карты городов.
Для клуба стала доступна более новая версия игры – 1.33.
В ней добавлена новая сцена с Оксаной, ведь вы и ей обещали зайти в гости. Теперь встреча Оксаны и Маши на берегу, а также свидания с ними объединены в общее задание, так что, если вы им пообещаете прийти на следующий день и обманите, то… они вам припомнят. Некоторым людям придется переиграть сцену начиная со встречи на том берегу, чтоб весь ивент полностью сработал.
Еще одна новинка, это вторжения на вашу базу. В городах все еще сохранились другие вооруженные группы, и они не прочь поживиться и вашим добром. На защиту вашей Базы будут становиться девушки, которые не участвуют в миссиях на тот момент. В ближайших обновлениях вы также сможете установить дополнительные защитные меры, укрепить Базу, и добавить ловушек. Все эти параметры будут влиять на исход боя.
И немного проспойлерю будущее, скоро вы и сами сможете атаковать чужие Базы, причем не случайно сгенерированные, а реальных пользователей, других игроков в Last Man. Так что советую начать их прокачивать 🙂
Также исправлены некоторые баги с входами на локации и зависания при старте игры.
Если вы хотите помочь сделать переводы или отредактировать тексты, пройдите по этой ссылке.
Если вам нравится игра, поддержите ее разработку, присоединяйтесь к нашему клубу и получите дополнительные бонусы 🙂
[su_note note_color="#efefe9″ radius="10″]Публичная версия 1.31.1 (PC)
Ссылка для скачивания и список изменений доступны на странице игры.
[/su_note]
[su_note note_color="#efefe9″ radius="10″]Клубная версия 1.33 (PC и Android/iOS/Mac OS)
Ссылка для скачивания и список изменений доступны в Private Club.
А также:
– Клубные бонусы
– Android версия игры
– iOS/Mac версия игры
– 100% прохождение
Информация о клубе
[/su_note]