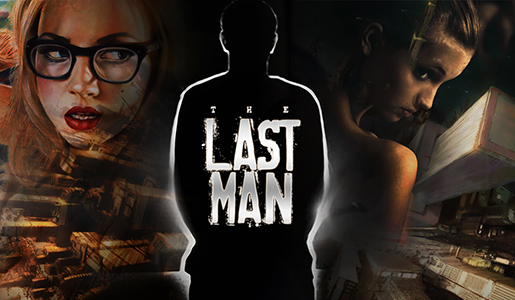 Last Man Public 1.40 and Club 1.42
Today we have updated the club and the public versions.
The public build was updated to 1.40. In it, we have begun the 9th chapter of the game. Together with a new girl Julia you'll be able to leave our cities with the New Post's secret mission. But in our cities there are a lot things to do too, added new scenes with Vera and her friend; Lina, with whom you opened the Club will give you missions and tasks that promise profits and meetings with new girls. Were added new online chats with Lilu, as usually she is waiting for you on a laptop of our hero. Were updated many sex scenes from the previous chapters, and now they have the sex-meter and has the improved actions order. Made many corrections in the scenes with the girls, and game mechanics.
Club version has been updated to version 1.42. Added a continuation of the storyline, after a night with Julia. She is as always very unpredictable woman. I also began to update saves system and in the next build you will be able to load in the 9 chapter, and after that you should not have to replay all line with Julia.
Updated rewards sizes at the Base of the hero, they are become a little better and now they according with the level of the mission. Fixed some bugs in the cheats of the game.
Also a have made some changes to facilitate the game for the low-end PC, reduced the amount of RAM used when the game starts from the beginning, from the first chapter. Small UI updates of the game.
If you want to help make translations or edit the text, click here.
If you like this game, support its development, join our club and receive additional rewards 🙂
[su_note note_color="#efefe9″ radius="10″]Public build 1.40.3 (PC)
The full list of changes and download links are available at game's page.
[/su_note]
[su_note note_color="#efefe9″ radius="10″]Private Club build 1.42 (PC and Android/iOS/Mac OS)
The full list of changes and download links are available in Private Club.
Also:
– Club rewards (Cheats and bonus content)
– Android version
– iOS/Mac version
– 100% Walkthrough
More info about club
[/su_note]
---
---
---
Сегодня у нас обновление клубной и публичной версии.
Публичная версия обновилась до 1.40. В ней мы начали 9-ую главу игры. Вместе с новой девушкой Юлей, вы сможете уехать из наших городов по заданию Новой почты. Но и в городах есть что делать, добавились новые сцены с Верой и ее подругой; Лина, с которой вместе вы открыли клуб, будет давать вам поручения, которые сулят прибыль и новые знакомства. Добавились и новые онлайн чаты с Лилу, как обычно она вас ждет на ноутбуке главного героя. Обновлены многие секс сцены из прошлых глав, в них добавлен секс-метер и улучшен порядок действий. Внесено множество исправлений в сцены с девушками, и игровые механики.
Клубная версия обновлена до 1.42. Добавлено продолжение сюжета, после ночи с Юлей. Она как всегда очень непредсказуемая девушка. Так же я начал обновлять систему сейвов, и в следующей версии вы уже сможете загружаться в 9-ой главе, чтоб не переигрывать всю цепочку с Юлей.
Обновлены размеры наград на Базе героя, они немного лучше и соответствуют уровню миссии. Исправлены некоторые баги в читах для игры.
Были внесены изменения, чтоб облегчить игры для слабых компьютеров, уменьшено количество используемой оперативной памяти при запуске игры сначала, с первой главы. Небольшие обновления ЮИ игры.
Если вы хотите помочь сделать переводы или отредактировать тексты, пройдите по этой ссылке.
Если вам нравится игра, поддержите ее разработку, присоединяйтесь к нашему клубу и получите дополнительные бонусы 🙂
[su_note note_color="#efefe9″ radius="10″]Публичная версия 1.40.3 (PC)
Ссылка для скачивания и список изменений доступны на странице игры.
[/su_note]
[su_note note_color="#efefe9″ radius="10″]Клубная версия 1.42 (PC и Android/iOS/Mac OS)
Ссылка для скачивания и список изменений доступны в Private Club.
А также:
– Клубные бонусы (Читы и бонус контент)
– Android версия игры
– iOS/Mac версия игры
– 100% прохождение
Информация о клубе
[/su_note]