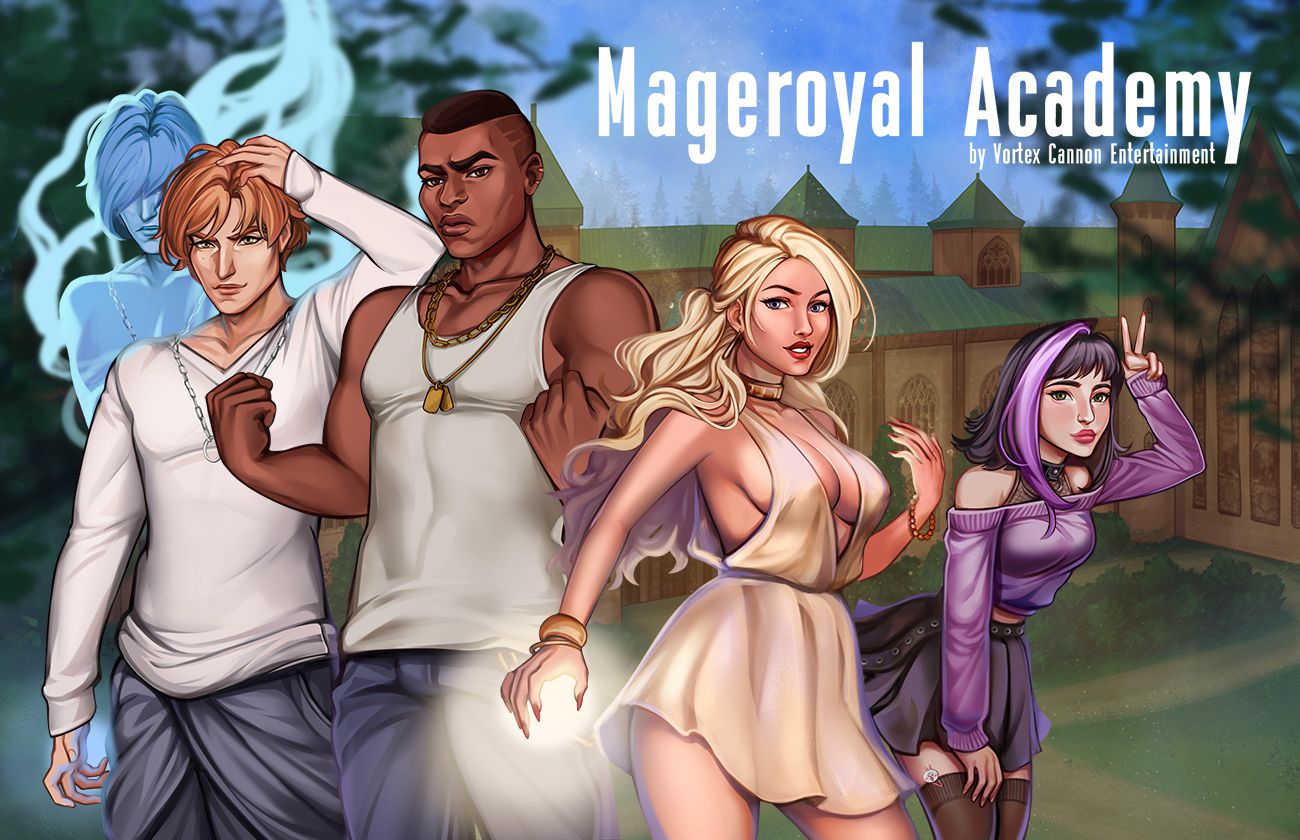 Mageroyal Academy 0.210
This build is big and contains a lot of new content.
All the locations of the academy itself were completed, now you can freely move around it and communicate with NPCs – sexy students of our school. Many of them received their first quests. I remind you that you can track your progress on the found quests and erotic secrets for the current build in the Pause menu.
Quests, in addition to exciting content, will also provide you with a leveling of the hero and your first loot. So now enchanted items are available in the game. They will be able to strengthen you and prepare you for the first battles.
Some of the items are collected in sets. And by collecting a full set, you will unlock a new Appearance that your hero can use in battles. You will not miss your first appearances, heroes will receive them during story missions.
Also, you can now return to the Cafe, where Kevin worked, and to the Dead End, where the Butcher gang hangs out. NPCs already familiar to you from the starting scenes will be waiting for you there with new dialogues, and a little later with tasks.
New NPCs have been added to the Little Asia location, and past story scenes have also received some updates.
Of the known bugs, this is an arrow that suggests directions in quests. It may sometimes not be displayed or placed in the wrong place on the screen (although it points in the right direction). If you find more bugs, please report them to the bug tracker.
This game is multilingual

It is translated by our community. Want to help?
A huge number of quests and storylines
Several magical worlds to explore
Dozens of NPCs and hundreds of quests
Developing your heroes with talent trees and itemization
Multiplayer events
Regular updates with new content
Download Mageroyal Academy 0.210 (Windows, Android)