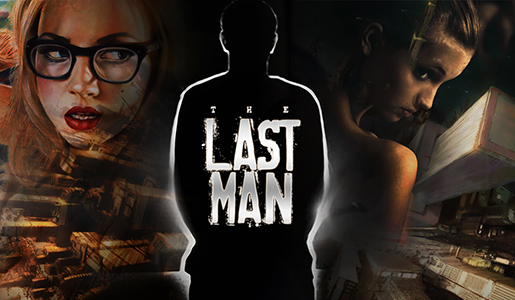 Last man 0.88
В новом билде игры вы сможете увидеть рабочую поддержку мультиязычности. К игре можно будет подключать любые языки. В данный момент добавлено немного немецкого и французского перевода. Спасибо RBMK1000 и culie3. Я что-небудь придумаю, чтоб отблагодарить, тех кто помогает с переводом. Пока еще могут быть проблемы со съезжающим текстом, но это постепенно исправится.
Добавилась маленькая сценка с Алиной. Наберемся смелости и попробуем узнать, что она делала в научном центре.
Также я немного исправил прошлую сцену с ней, теперь там начисляется опыт и работает загрузка сейва утром следующего дня.
В конце встречи с Ириной теперь пускает в пещеру, хотя я пока не успел ее обновить. Скоро там будет кое-что интересное.
Загадки с кодовыми замками я решил не упрощать (они и так довольно-таки простые), но теперь после нескольких неудачных попыток, вас все же будет пускать дальше, но без получения опыта.
Вы можете помочь с переводом игры или отредактировать тексты.
Полный список изменений и ссылки для скачивания доступны в клубе.
Для тех, кто не в клубе – доступна более ранняя версия игры.
Про клуб:
Если у вас есть возможность, поддержите разработку игры. Даже небольшое взнос поможет мне больше времени уделять ее разработке, и сделать ее еще интересней. При любом взносе от 100р вы получите доступ в Клуб, где вам будут доступны самые последние версии «Последнего мужика», полная версия «Недетской игры», а также других проектов, которые сейчас в разработке.
Подробнее о вариантах поддержки вы можете узнать тут.
---
---
In the new build of the game you can see a multilingual system. Any language can be added to the game. At the moment, I added a little German and French translation. Thank RBMK1000 and culie3 for it. I think of something to thank those who helped with the translation. Yet there can be problems with misplaced texts, but it will be corrected.
I added a small scene with Alina. So, muster up the nerve and try to find out what she was doing at the research center.
Also corrected a little bit the past scene with her, now there is accrued experience and loading saves the next morning become work.
At the end of the meeting with Irina now you can get into the cave, but I have not had time to update it. Soon there will be something interesting.
I decided not to simplify puzzles with combination locks (they are quite simple), but now, after several unsuccessful attempts, you will still be go in, but without the experience.
You can help with the translation of the game to your native language.
The full list of changes and download links are available at the club.
For those who are not in the club – available an earlier version of the game.
About the Сlub:
If you have the opportunity, support the development of the game. Even a small contribution will help me spend more time developing it, and make it even more interesting. At any contribution from €2 you will get access to the Club, where for you will be available last versions of "Last Man", full version of "Not Another Teen Game", as well as other projects that are under development.
More information about the supporting you can find here.