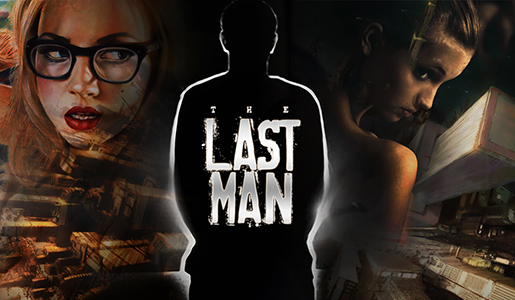 Last Man 1.29 Beta

В обновлении 1.29 у нас новая ночевка у Веры, с парой сцен. Но она ждет вас в гости не с пустыми руками.
Обновилась и База героя. Те, кто починил машину на свалке, смогут теперь ее использовать в миссиях. Просто добавьте ее в слот любой миссии и ваши девушки затратят меньше времени на ее выполнение. Но машина у нас пока одна, так что можно будет ускорять лишь одну миссию за раз.
Так же в окне Базы теперь будет больше подсказок для разных предметов, которые вы можете использовать. Исправлено еще несколько багов с выдачей награды за миссии.
В клубном меню игры добавились новые опции. Те пользователи, у кого активирован бонусный контент, смогут переноситься в любую главу игры, даже если у них нет сейвов. При этом игра будет создавать нужный сейв, с полным прохождением до указанного момента. Так вам не придется переигрывать заново, если вы уже все проходили ранее, но удалили игру со своими сохранениями. Пока эта функция в тестировании и активен перенос только во вторую главу.
Исправлены проблемы со шрифтами в первых днях игры, их снова хорошо видно.
Если вы хотите помочь сделать переводы или отредактировать тексты, пройдите по этой ссылке.
Если вам нравится игра, поддержите ее разработку, присоединяйтесь к нашему клубу 🙂
[su_note note_color="#efefe9″ radius="10″]Публичная версия 1.26.1 (PC)
Ссылка для скачивания и список изменений доступны на странице игры.
[/su_note]
[su_note note_color="#efefe9″ radius="10″]Клубная версия 1.29 (PC и Android/iOS/Mac OS)
Ссылка для скачивания и список изменений доступны в Private Club.
А также:
– Клубные бонусы
– Android версия игры
– iOS/Mac версия игры
– 100% прохождение
Информация о клубе
[/su_note]
---
---
---
In this update 1.29 we have a new overnight with Vera, with a couple of scenes. But, she is waiting for your visit not with empty-handed.
Hero's Base also has updated. Those who has repaired the car in a dump, now can use it in the missions. Just add it into the slot of any mission and your girls will spend less time on it completion. But, we still have one car, so it will be possible to accelerate only one mission at a time.
Also in the Base window now will be more tips for different items that you can use. Fixed several bugs with the rewards for the mission.
In the club game menu added new option. Those users who have activated bonus content can be moved to any chapter of the game, even if they have no saves. The game will create the appropriate game saves, with 100% walkthrough to the noted moment. So, you do not have to replay again, if you have finished game before, but removed the game with all saves. While this feature is in testing and moving is active only to the second chapter.
Fixed problems with fonts in the early days of the game, they are again clearly visible.
If you want to help make translations or edit the text, click here.
If you like this game, support its development, join our club 🙂
[su_note note_color="#efefe9″ radius="10″]Public build 1.26.1 (PC)
The full list of changes and download links are available at game's page.
[/su_note]
[su_note note_color="#efefe9″ radius="10″]Private Club build 1.29 (PC and Android/iOS/Mac OS)
The full list of changes and download links are available in Private Club.
Also:
– Club rewards
– Android version
– iOS/Mac version
– 100% Walkthrough
More info about club
[/su_note]