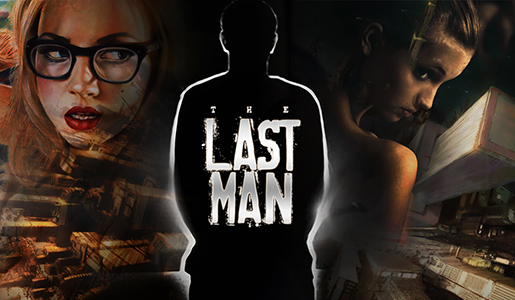 Last Man 1.49 Beta
In the nearest next updates, I want to finish the ninth chapter of the game, and greatly expand the possibilities of the game, so it will be some really interesting things. In this build, I started correcting different problems that continue for a long time.
Now you will see the updated character screen and some other changes in the interface. I also updated the quests system code, some quests did not work, and remained unfulfilled. In the next update, all such quests will be counted automatically and will add experience to you. In the next builds there will be more quests and an opportunity to see a brief description of them. So, it will be more convenient to understand all the twists and turns of the game story and choose the path of where to go next.
I started to update system of the saves, it will become more clear and will be the same throughout the game. I have not decided finally whether to save all the steps of our hero, or once a day. You can write your opinion about this in the comments.
Also, I'll try to add an interesting addition to the gameplay, besides the main plot. The Club in the second city, which we helped to open – you can participate in its development. You can look at it now (load a savegame before leaving the city with Julia), but it will fully working after your return to the city. You will be able to improve some characteristics of the Club and recruit new girls to work there. Depending on this, in the Club will be a lot of interesting events.
Casino from the first city, is also will be upgraded. In this build, I corrected some mechanics, and set up a better chance of winning. But soon there will be a new interface and new girls. Perhaps even they hold some championship 🙂 (Some girls may get fired from there, so hurry to enjoy their company).
The Base of hero also will be updated. Last month I gradually worked on it, and very soon you will be able not only to defend but also to attack the other players of the Last Man.
Also in this version, I have continued to update the sound system, the game began to consume less RAM, fixed several dozen minor bugs.
If you want to help make translations or edit the text, click here.
If you like this game, support its development, join our club and receive additional rewards 🙂
[su_note note_color="#efefe9″ radius="10″]Public build 1.44.1 (PC)
The full list of changes and download links are available at game's page.
[/su_note]
[su_note note_color="#efefe9″ radius="10″]Private Club build 1.49 (PC and Android/iOS/Mac OS)
The full list of changes and download links are available in Private Club.
Also:
– Club rewards (Cheats and bonus content)
– Android version
– iOS/Mac version
– 100% Walkthrough
More info about club
[/su_note]
---
---
---
В ближайших обновлениях, я хочу закончить 9-ую главу игры, и значительно расширить возможности игры, нас ждут действительно интересные вещи. В этом же билде я занялся исправлением разных проблем, которые тянулись уже давно.
Уже сейчас вы увидите обновленное окно персонажа и некоторые другие изменения в интерфейсе. Я так же обновил код системы квестов, некоторые квесты не сработали, и остались висеть невыполненными, уже в следующем обновлении, все такие квесты автоматически зачтутся и начислят вам опыт, а в ближайших билдах появится больше заданий и возможность посмотреть их краткое описание. Так будет удобней разбираться во всех перипетиях сюжета игры, и выбирать путь куда идти дальше.
Я начал обновлять и систему сейвов, она станет более понятная и одинаковая на протяжении всей игры. Я еще не решил окончательно, сохранять ли все шаги нашего героя, или один раз в день. Вы можете написать свое мнение в комментариях.
Так же я постараюсь добавить интересный гемплей и помимо основного сюжета. Клуб во втором городе, который мы помогли открыть, – вы сможете участвовать в его развитии. Уже сейчас вы можете туда заглянуть (загрузивши сейв игры до отъезда с Юлей), но полноценно он заработает после вашего возвращения в город. Вы сможете улучшать некоторые характеристики клуба, и нанимать новых девушек на работу там. В зависимости от этого, в клубе будут проходить различные интересные ивенты.
Казино из первого города, тоже обновится. В этом билде я исправил некоторые механики, и настроил лучше вероятность выигрышей. Но уже скоро там появится новый интерфейс и новые девушки. Возможно даже они проведут какое-то подобие чемпионата 🙂 (Некоторых девушек оттуда возможно уволят, так что поспешите насладиться их компанией).
Обновление ждет и Базу героя, последний месяц я постепенно работал над ней, и уже совсем скоро вы сможете не только защищаться, но и атаковать других играющих в Last Man.
Так же в этой версии я продолжил обновлять звуковую систему, игра стала потреблять меньше оперативки, исправлено несколько десятков мелких багов.
Если вам нравится игра, поддержите ее разработку, присоединяйтесь к нашему клубу и получите дополнительные бонусы 🙂
[su_note note_color="#efefe9″ radius="10″]Публичная версия 1.44.1 (PC)
Ссылка для скачивания и список изменений доступны на странице игры.
[/su_note]
[su_note note_color="#efefe9″ radius="10″]Клубная версия 1.49 (PC и Android/iOS/Mac OS)
Ссылка для скачивания и список изменений доступны в Private Club.
А также:
– Клубные бонусы (Читы и бонус контент)
– Android версия игры
– iOS/Mac версия игры
– 100% прохождение
Информация о клубе
[/su_note]