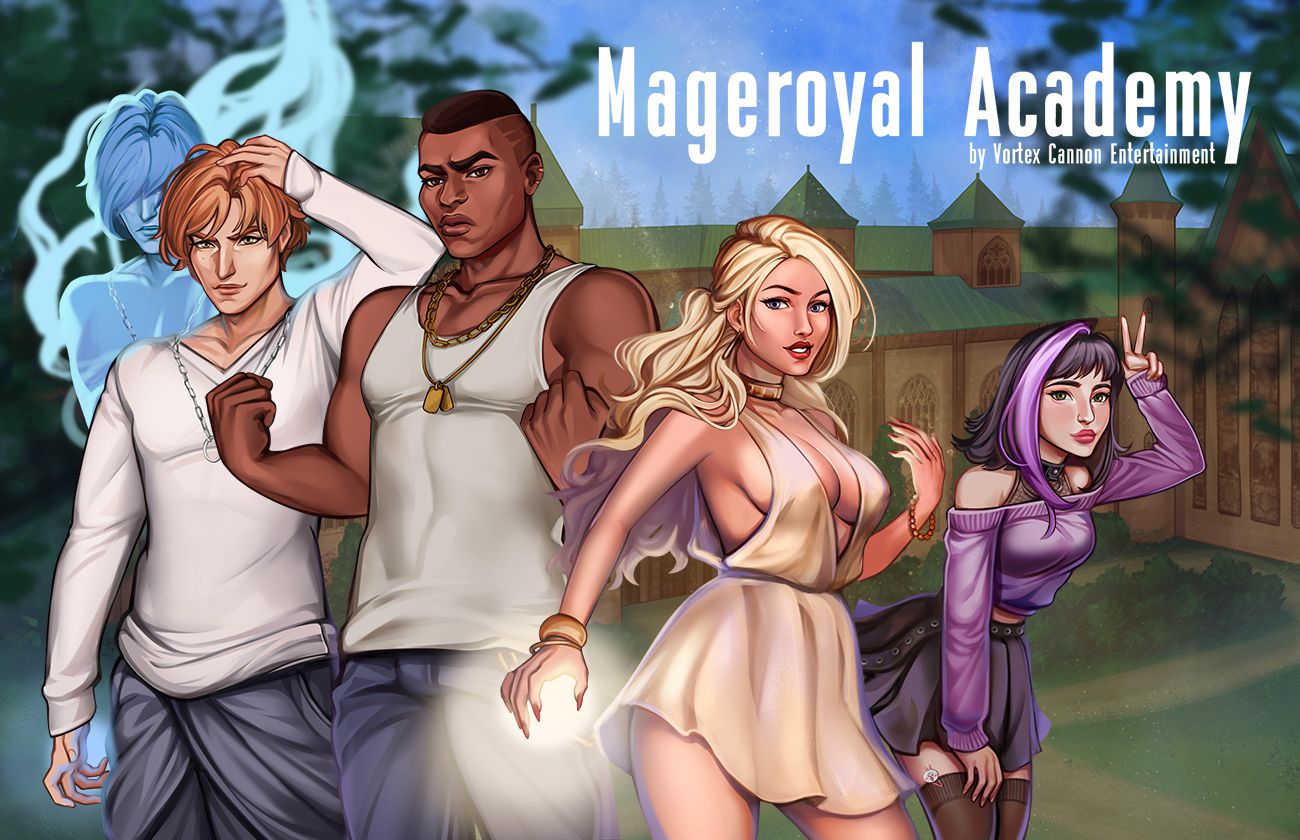 Mageroyal Academy 0.190
This build adds a lot of gameplay improvements and new content.
So now you can freely switch between characters immediately after you go through the introduction to the game and get into the Academy. You can go through any of the non-mainstory quests with the character that you like best. Story quests will be character-specific, but can be delayed if you so desire.
The rewards for quests will go to all your characters approximately equally, so there will not be a situation where one character is significantly stronger than the rest.
The Academy itself, Little Asia and the Tower of the Guardian were updated with new locations and many new NPCs. All NPCs have received introductory dialogues for acquaintance and some will be able to give you their first quests.
The system for moving between locations has been changed, and now it happens using Waystones. There will be no restrictions on transfers, unless, of course, you are in the process of executing a story script scene.
The settings menu has been added, where there are sections for the game itself and your account, if you have it.
Those of our Premium subscribers who has a Platinum or higher will have access to the Developer Mode with advanced functionality and the PTR server where we test new content before it's released to the game.
This game is multilingual

It is translated by our community. Want to help?
A huge number of quests and storylines
Several magical worlds to explore
Dozens of NPCs and hundreds of quests
Developing your heroes with talent trees and itemization
Multiplayer events
Regular updates with new content
Download Mageroyal Academy 0.190 (Windows, Android)