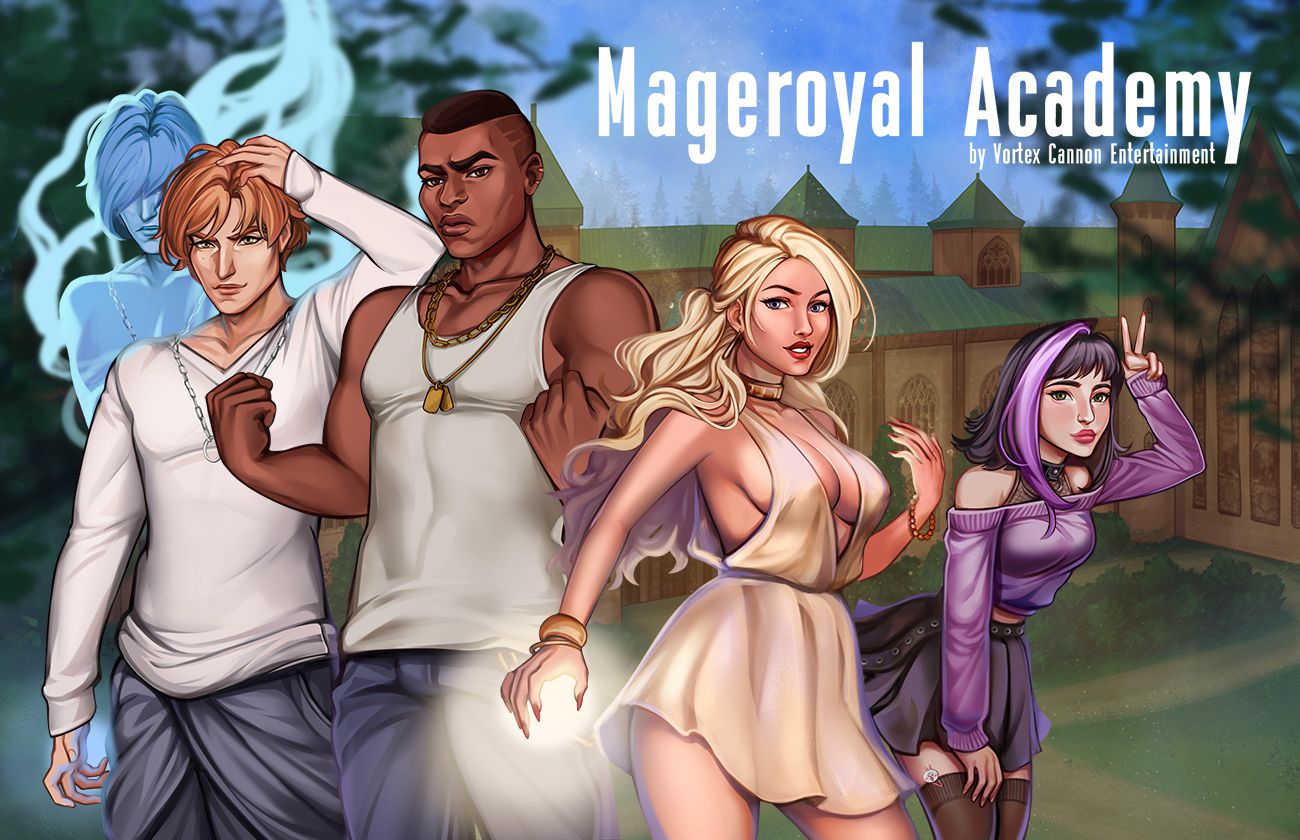 Mageroyal Academy 0.200
In this build, we have added a new location with a Bar. It is filled with new NPCs, with their own stories, and a little later it will launch its own storyline with the performance of a local pop diva.
You can get to the Bar by continuing the main quest of our heroes, or simply by using a Waystone in any other location.
NPCs in Bar, like in other places, can react differently to the heroes you play as. These can be either separate remarks and dialogues, or changes in the quests themselves.
Other smaller locations have been added or updated in both the Academy and Little Asia. There are new NPCs and dialogues with them.
So that you can keep track of whether you have completed all the events or quests in the current build, we have added a counter to the pause menu. Now you will know for sure if you missed something interesting.
This game is multilingual

It is translated by our community. Want to help?
A huge number of quests and storylines
Several magical worlds to explore
Dozens of NPCs and hundreds of quests
Developing your heroes with talent trees and itemization
Multiplayer events
Regular updates with new content
Download Mageroyal Academy 0.200 (Windows, Android)