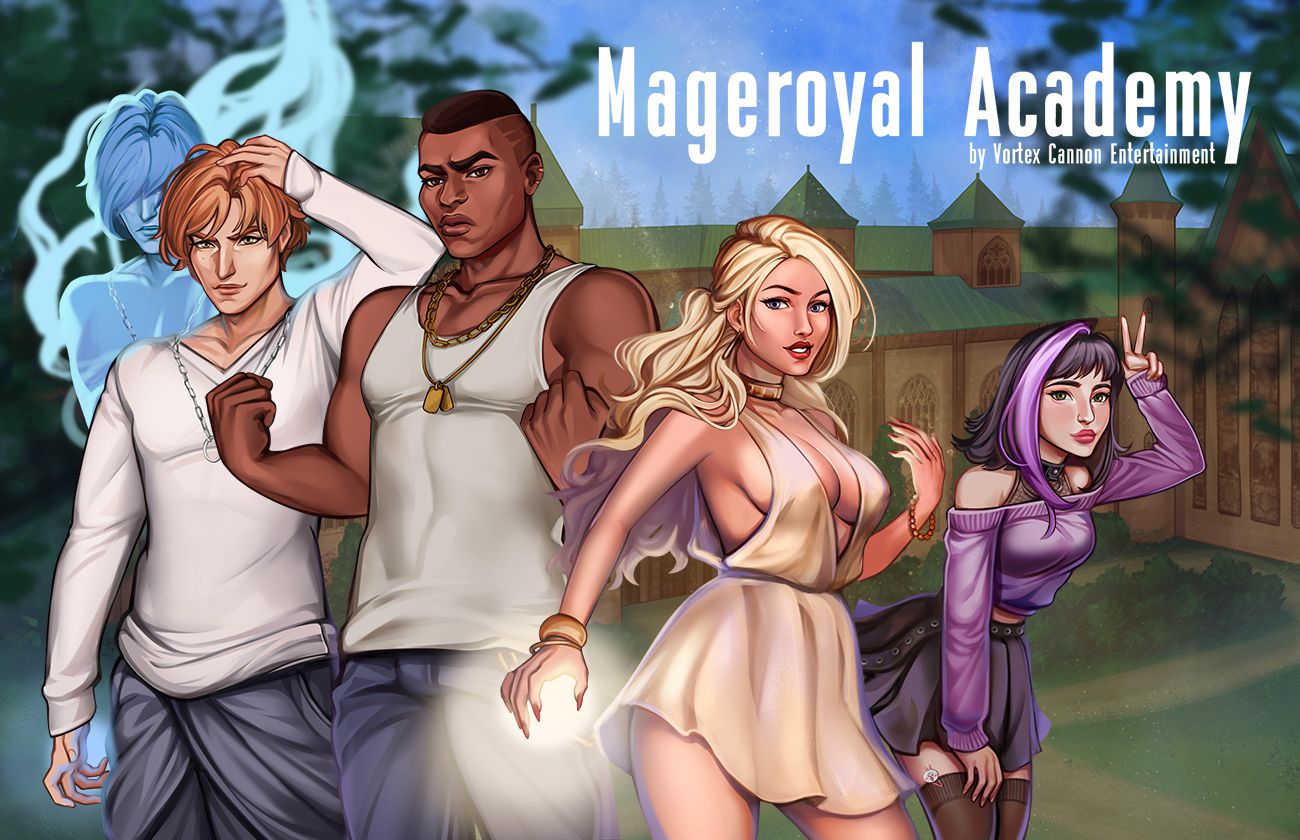 Mageroyal Academy 0.220
We have a lot of new things in this build. Several new scenes appeared at once, which continue the main storyline. It includes a return to the academy, a new lesson, a transformation mini game and a lot fan service with girls 🙂 The academy Principal will also talk more about the stones that our heroes found in their first missions.
In addition to the main storyline, two more quests have been added that can be obtained from the library.
And at the end of the game, you will be able to find out how much content you have found in the current build and how much you have missed.
Fixed issues with the arrow pointer that hints at the location of quest events. Various dialogues with NPCs have also been improved.
This game is multilingual

It is translated by our community. Want to help?
A huge number of quests and storylines
Several magical worlds to explore
Dozens of NPCs and hundreds of quests
Developing your heroes with talent trees and itemization
Multiplayer events
Regular updates with new content
Download Mageroyal Academy (Windows, Android)