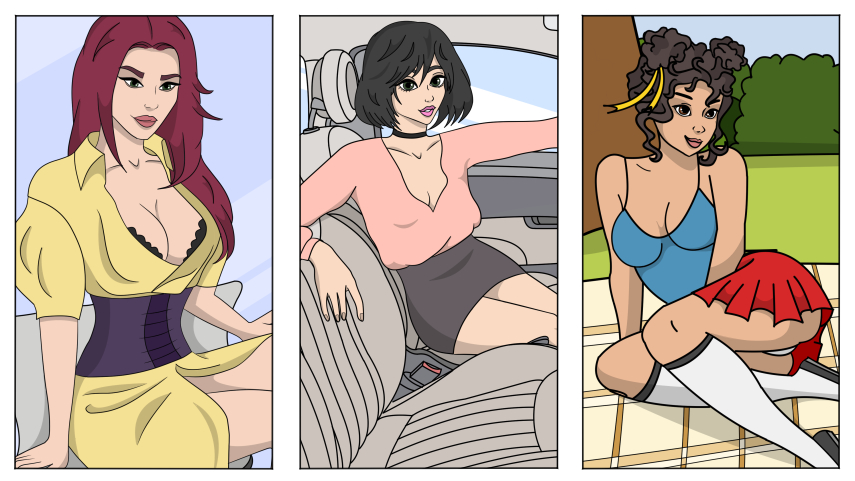 Who do you like more?
We just started to go deeper into the adventures in Red Pill, and there are a lot of beauties are already around our hero. Tell me who from those three girls you liked more and with whom you would like to see more content.
Strict but polite secretary Dana, her husband is not paying enough attention.
Spoiled by the attention of men, but ready for adventure – Alice.
Smart and funny, but at the same time a little naive Jessie.
If you still do not know who these people are, play my new game.